Read testimonies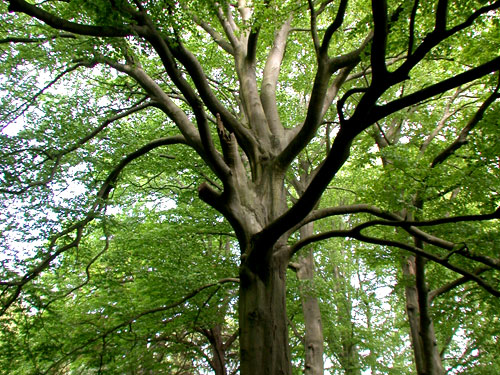 Denise has a gift of resonating peace on your life. While she has relieved my years of neck and back pain with her in depth understanding of the body in a physiological way she has also transformed my spirit. To come to an appointment with Denise is not just a massage but an awakening, if you are listening. Her gift is to serve as a medium through which One can be in the presence of the divine.
Claudia McVeavy
When Denise Taylor welcomes you into her world, you enter a place of comfort, peace and serenity. Her services are excellent and she truly is a beautiful woman with a beautiful spirit. I always feel better after being in her presence.
Your Love Dumpling, Brenda Nease
I came to Denise highly recommended by a very dear, sweet friend who was amazed with her energy and spirituality. I was in search of someone to assist in my quest for healing and wholeness. To my delight and surprise I found a massage therapist with extensive knowledge of how the body works in unison with mind and soul. Denise has not only helped me with stress management in everyday life but has truly inspired me to listen to my body and respect and value the vessel in which God has bestowed my soul while on this life journey. Denise has been a blessing to me in many ways and it is an honor to know her and call her my friend!
Angela McVeavy
The thing I love most about Denise is that her goal is always to ensure I leave her feeling 100% better than when I arrived. She is an extremely knowledgeable massage therapist who also happens to have a caring and loving spirit. She is truly "one of a kind" professionally and personally and I recommend her highly.
Bonnie Perdue
Denise has the training and capability to help anyone with muscle problems. I started coming to Denise due to severe migraines that occurred about once a week. I was spending tons of money and time with my chiropractor who really helped align the bones but could not deal with the muscles that never relaxed and stayed so tight that healing could not happen. With Denise, the muscles began to relax and the headaches started to subside. They still occur now and again, but nothing like before. I have had massage therapy for years but no one ever caused a real change in my muscles. No one until Denise created lasting change. No one until Denise helped my pain and suffering. Thank you Denise!
Lara Carlson
I am 36 weeks pregnant with my 3rd child. My body has definitely felt this pregnancy more than the first two. Denise's massage was so relaxing. My lower back feels so much better and this is the most peaceful hour I have had in a long time. I highly recommend her pregnancy massage. She truly is a blessing!
Ashley Willis Lezotte
Amazing!! Denise was able to completely "fix" an injury I had for 6 months in 1 session. I thought I had a rotator cuff injury but she pinpointed the spot and worked on the area and I was healed! She really knows what she is doing and is very knowledgeable. This is not just a rub and it feels good massage.(although it is relaxing and it does feel good!) I feel like I've had a doctor's appointment and the root of the problem has been dealt with. Amazing!!
Ruth Stephenson
"If everyone received a massage from Denise at least once a week, the world would be a better place! She is, TRULY, one of God's angel's on earth."
Cynthia Atwood
Denise knows just what to do, in order to release all my stress. She has a very calming way about her that makes me feel very relaxed and I could almost fall asleep. She is so knowledgeable about what makes the body tick and how all the muscles work together. Not only does she want to make you feel better, she wants to teach you how to prevent stress and tension etc within your body. Denise has such a positive energy about her. I think it is that energy mixed with her talent of massage therapy that makes for a wonderful experience every visit. I am so lucky to have met Denise in so many ways.
Rebecca Etheridge
Denise came highly recommend by my mother and my Aunt. My Aunt has suffered with fibromyalgia for at least 25 years. She has testified that she has, by far, received the best results and the most relief from Denise's work. I developed GERD/Reflux about a year ago and upon recommendations, went to see Denise. Denise could immediately sense that I tend to internalize stress; therefore igniting my medical symptoms. I discovered immediate results from my first session and decided to continue seeing Denise through her stress management program. As a result, I not only feel like a new person but on my journey with Denise, she has taught me techniques of reuniting mind, body and soul through meditation and spiritual connection. Denise is not only a massage therapist...but she is a holistic coach, counselor, and most of all, a friend who genuinely cares about your well being.
Trina Hartridge Sproat
Denise is not only my massage therapist but my dear friend! We met almost two years ago while both opening our own businesses. I own the shop right below her and I am lucky to get to see her sweet smiling face almost everyday. She always brings we a word of wisdom or a pep talk. I used to have bad pains in my back from stress and standing on my feet all day, but not anymore thanks to Denise. I could not recommend her more highly!!
Julie Singleton Willis
Hey there! Wonderful Site Denise! Ya did good! Very, very nice layout. The site, the site look, everything fits you! Very soothing appearance. Very informative. Excellent info. You covered all the bases. And Testimonials are key...good one there! And very cool on the "Map!" Amazing how so many sites, retailers, etc. leave that out. Most will simply put their address assuming we will look it up which means we then have to open another window and then find the location...but...having the map already there for all to see is just one more way to save the customer a step! I love it!
Hazen Kent
As a client Denise's warmth and generous spirit immediately make you feel at ease. She is very knowledgeable about the human body and has a great sense for how people can further enhance their lives. Denise shows great dedication to regaining and improving; health, strength and overall wellness in all her clients. As a Pilates instructor in the area Denise has referred a number of her clients that she felt could benefit from additional core strengthening. She is a true asset to the community.
Adrienne Cherry
Denise Taylor is an angel sent from above. She was highly recommended by a friend when I was suffering from intense joint pain and tendonitis. I had seen several other health care professionals, who, while very competent, were unable to make my pain manageable.
After having seen so many people I, quite honestly, did not have hopes for Denise, but all that changed from the moment I entered her world. Strangely enough, I felt better just being in her presence and that was before her healing hands ever touched me.
Not only is Denise a kind and caring person, but her positive outlook and unflappable spirit are unequalled. She is extraordinarily knowledgeable about the human body and what it needs and does not need. It is a gift that she shares with you to heal whatever is ailing you.
I have not been able to have a decent night's sleep for months and after my last session with Denise, I slept six straight, peaceful and uninterrupted hours. My pain has greatly subsided and I cannot wait until my next appointment I cannot say enough about Denise. What an amazing impact she has had on my life and I am genuinely thankful that she is in it.
Judith Eff
Denise is a talented masseuse with incredibly strong hands. She can detect where you carry your stress and 30 minutes later, you're stress free. I'm quite fond of her stress management massages. I always leave feeling lighter than air.
Blake Perdue
I had a bicycle accident three years ago which resulted in a weakness on the right side of my body. I had just about given up hope of getting back to normal until I was introduced to Denise Taylor, Neuromuscular and Medical Massage Therapist.
She gave me back my life. She strengthened my body to where I can now regularly play tennis and golf. She always knows my needs and I am most thankful for her knowledge and dedication to her clients.
Thank you Denise, Sincerely Betty Wilson
Dear Denise, Thank you for best massage and meeting ever (also I drove around our building today - it feels good - but half of it.) Thank you again for all your help! Wishing you the best!
Anna M. Cabeca, DO, FACOG
Denise, you are amazing! My shoulder that hurt me for years, is doing marvelously. You did it in 3 sessions! I keep being amazed that I have no pain. I tell myself: " Wait... what about my shoulder?" "Oh," I remind myself," It is O.K."
Aidine Kiernan
I have just received the best massage treatment ever. I had been suffering from
a painful shoulder for the better part of a year. Denise spent extra time with
me on that shoulder, and, I don't know how she did it, but the pain is just
about gone and the relief I feel is incredible! Thank you Denise!
Margaret Montondo
I've had several massages in my life and none restored me like the one given by
Denise. I will not only praise her for this wonderful gift but, I will refer
others as I continue my journey. Thank God for Denise and the gift of healing in
her hands.
Monica McGowen
I warmly recommend Denise Taylor, a certified oncological massage therapist, for treatments while undergoing chemotherapy and radiation for cancer. The week before I was diagnosed for B Cell Non-Hodgkins Lymphoma, Ms Taylor was able to reverse my rapidly plummeting blood pressure and detect a mass in my upper chest. During chemotherapy, Ms Taylor treated my lymph passages before and after each session, which greatly lessened some of its sickening effects, reducing my nausea and increasing my appetite. There is no easy route through cancer treatment, but Denise Taylor made my journey much more bearable.
Kevin Kiernan
Client now cancer FREE

I had my very first pregnancy massage with Denise. I felt very comfortable from the time I arrived. Once in the room I was treated with a slight Fragrance of lotion, it wasn't overbearing or too heavy. Just right! Everything from the lighting to the table was very comfortable.
Denise explained everything and the atmosphere was comfortable and relaxing. I really didn't know what to expect going into this massage, as I was almost 9 months pregnant. The hour went by very fast and I could've let Denise go another hour. Denise applied the perfect amount of pressure and was very knowledgeable about the pregnant body.
I would definitely return for another pregnancy massage or traditional massage.

Mary Rainey